JONES CONSULTING INC
BUILDING FOR A BETTER TOMORROW


About Our Company & Services
GENERAL CONTRACTING

PROJECT DEVELOPMENT
T

ENANT BUILD-OUTS

DESIGN & BUILD

CONSTRUCTION

MANAGEMENT

ANALYSIS & CONSULTING



Founded in 2011, Jones Consulting, Inc. is a client centered and results focused construction firm. With a solid reputation for doing honest work, the firm places integrity and skill at the front of everything we do.

More often than not, clients come to us via referral or word of mouth. The commercial construction industry may be big but it's still a pretty tight community. We know the better our services the more opportunities will come our way.

Every project receives our full and undivided attention. This allows us to guarantee the work and provides clients with assurance that they made the right choice.

MISSION ONE
Our goal is to provide more than quality commercial building services. At Jones Consulting, Inc., we provide responsive services that lead to efficient designs and effectively completed projects. From the initial consultation to the completed project, we go above and beyond. Our designers, project managers, and build teams communicate on a daily basis, ensuring projects stay their course.

MISSION TWO
It is easy for you to notice our services are a little different. It's because of our commitment and level of engagement. Nothing is more important than doing our best. So, when you want your project done right, make sure to talk with us.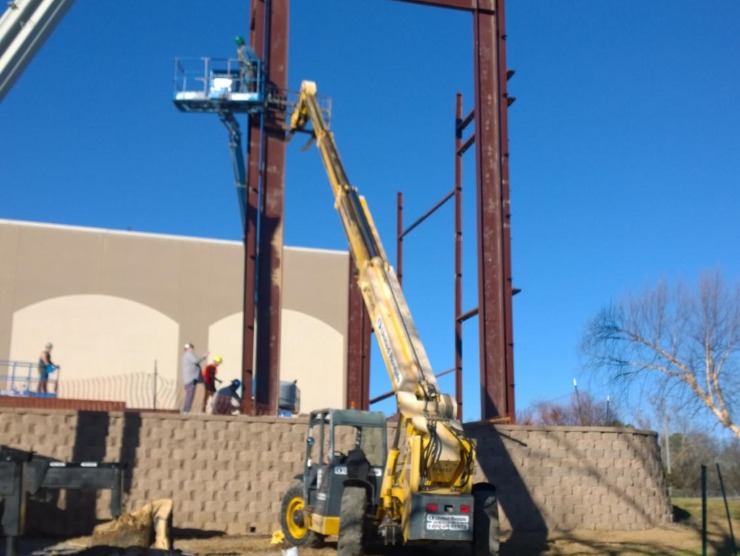 MISSION THREE
When it comes to construction and building services, second best doesn't cut it. Jones Consulting, Inc. provides superior broad-based commercial construction services for industrial, private, and public clients. From design and build services to complete renovations, our company is unmatched in experience, resources, and skill.
IN-HOUSE BUILDING SERVICES
As a full scale commercial construction company, Jones Consulting, Inc. is well suited for projects of any size. Our managers and designers approach every job differently, creating strategies that are flexible yet inclusive. We map out each phase, checking everything prior to moving onto the next. In construction, details make all the difference.
PRECONSTRUCTION SERVICES
Our preconstruction services are used in planning a construction project before the actual construction begins. We go well beyond traditional cost estimating and value enginnering to create more reliable schedules and estimates. Jones Consulting, Inc. has consistently demonstrated an ability to help our clients acheive an in depth understanding of their projects.
GENERAL CONTRACTING
It's important to be able to provide all the pieces of a construction project. It cuts down on time, errors, and expense. At Jones Consulting, Inc., we handle everything from the skilled labor and regulatory compliance to materials delivery and site cleanup.
CONSTRUCTION MANAGEMENET
Keeping a construction project on task is a matter of logistics. We do an exceptional job at managing projects, by ensuring people are doing their jobs and information is communicated. From oversight issues and labor relations to cost management, we're here to ensure your project is completed on schedule.
I can speak from experience that the personal daily attention Jones Consulting, Inc. gave to our project was exceptional. The communication with the committee, the subcontractors, the bank, and our finance team was all very professional and executed in a timely manner.
While using Jones Consulting, Inc., we were able to know and trust that we were getting the best product at the best price. The attention to detail from beginning to end was second to none, and we saw that they truly cared about our project, not just from a builders standpoint.
We would definitely recommend for anyone to use Jones Consulting, Inc. and in the future we will be using them again.


---
CONTACTS AT OUR OFFICE:
LISA JONES - lisa@jonesconsult.com OR
(501) 952-1003
PAUL JONES - paul@jonesconsult.com OR
FL (850) 824-1888 - AR (501) 952-1000
47 Blue Stream Way

Inlet Beach, Florida 32461
1.850.842.1888
pauljones@swbell.net
503 Lakeland Drive
Hot Springs, Arkansas 71913
1.501.952.1000
pauljones@swbell.net